There's no denying that the digital age is here, and it's here to stay. So what does that mean for networking? 
You know that at the Borden Group we're here for the 'human to human' experience. We value relationships and understand that people do business with those they trust. And part of that trust is built right from the start with a fantastic first (virtual) impression. 
Just as if you were to go to an in-person social event, I'm sure there are a few things you would keep top of mind to put your best foot forward. 
Of course, your outfit. Choosing attire that is professional but still accentuates your uniqueness is a must. To showcase your personality, you may even be particular about what jewelry or statement pieces you pair with it to enhance the overall look and attract attention. Posture and presence are critical in exuding confidence and showing up as the go-to professional in your industry. Pair it all with an award-winning smile and VOILA! – you nailed the first impression the second you walked through the door.
Now let's draw upon this scenario to break down the double doors on LinkedIn, shall we? 
When you start to connect the in-person and digital experience, you'll notice there's actually a lot of similarities. Given that LinkedIn pages are the first to generate in a simple Google search, this is where many prospecting clients will come to check out you and your business. When they click on that link, here's what they'll see first — your banner, profile picture, name, and headline.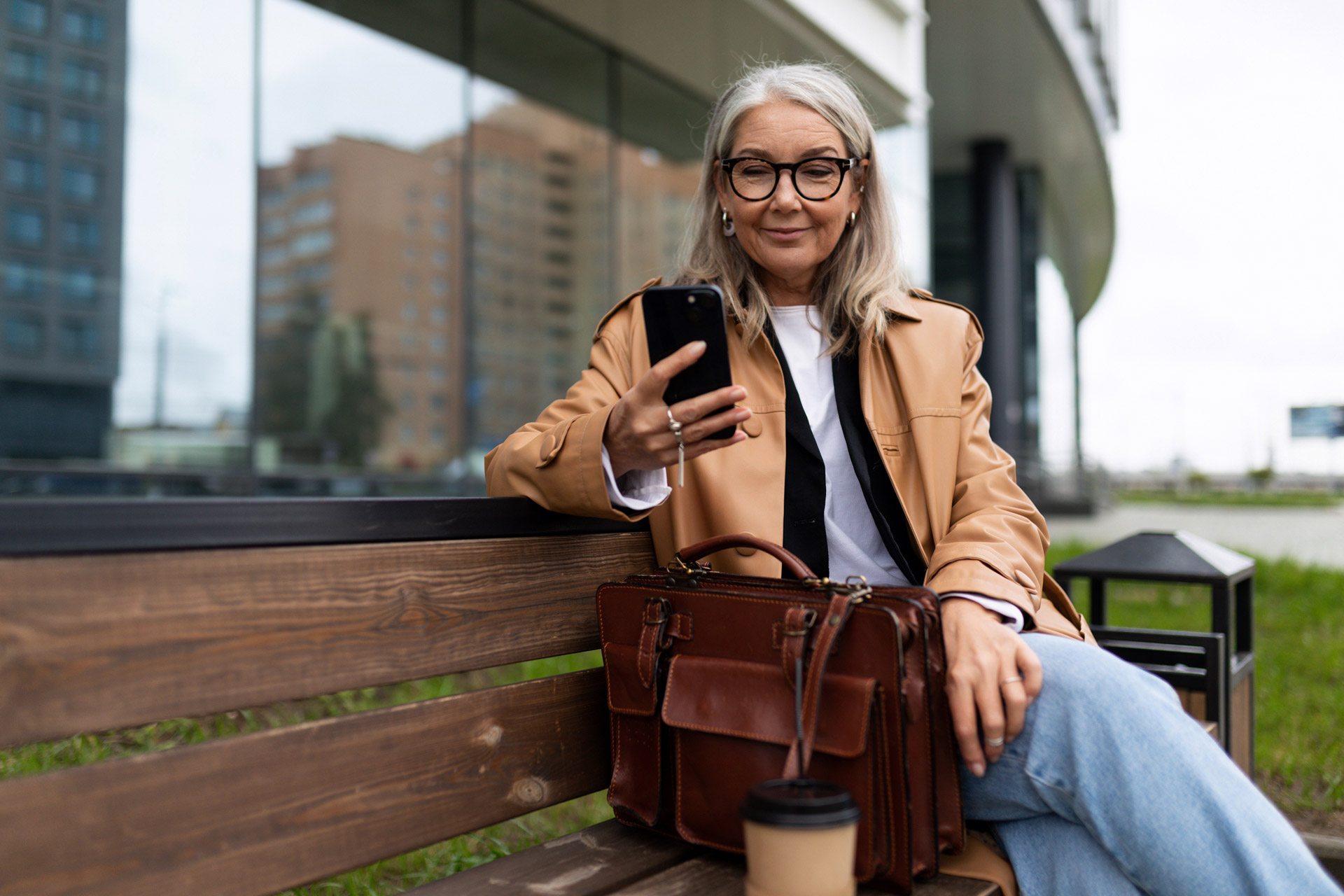 So how can you make these elements POP and grab attention without a single scroll? Here are a few recommendations.
Unlike in-person events where you would have to initiate a full-fledged conversation and exchange business cards to explain who you are and what you do, LinkedIn banners do that for you. To optimize this precious real estate, your banner should reflect your brand color palette, be supported by a picture relating to your business, and have a catchy headline that lets your audience know right away what you do and how you can help them. Making the banner as eye-catching, enticing, and easy to read as possible is key to drawing the reader in to learn more. If you're looking for a place to get started, Canva has plenty of templates to try on for size.
As the reader's gaze makes its way down the screen, they'll stumble upon your profile picture next. This, much like your outfit, is a "must" in expressing who you are. Your picture should be a high-quality, professional headshot that exudes warmth (remember to smile!). Wearing clothes that are cohesive with your banner and brand colors is the chef's kiss to a strong visual identity. Think of your profile picture as your grand entrance. You wouldn't walk into a social event tugging at your outfit, scowling, slouched over, and hiding behind the crowd, would you? Of course not! Head up, smile bright, stand confidently and you'll surely ignite an inviting presence.
Okay, this may seem straightforward and hardly even noteworthy. But you'd be surprised at how even the slightest modifications can deter prospective clients. The name portion is no place to get creative (there's plenty of time for that later, I promise!). Keep it exactly how it's intended to be — simple. No fancy fonts, unnecessary caps, or out of place lower cases. Let it be easy on the eyes to read and be sure to use the name you are most often referred to in order to boost SEO rankings.
Now you can let your creativity take hold! The headline is the equivalent of your accenting jewelry or statement piece. It's designed to give a little extra detail about what you do. Keep in mind that your headline doesn't necessarily have to be a complete sentence, or a string of sentences. You can craft your headline by telling these visitors exactly what you do, who you do it for, and the results they get from working with you. Check out some of these examples for inspiration.
When you put these four elements into practice, your profile is guaranteed to leave a lasting impression. Infusing as much of your personality and professionalism as you can is a great way to stand out in your industry and grow your network. The powerful part of LinkedIn is you can reach thousands of people a day, sometimes even in a minute, so take the time to prepare your profile and watch your business boom! 
Want to learn more about this topic? Make sure to follow Melanie Borden on LinkedIn. Love our content? Join the Human to Brand Community!